Bad Roofline Installation Companies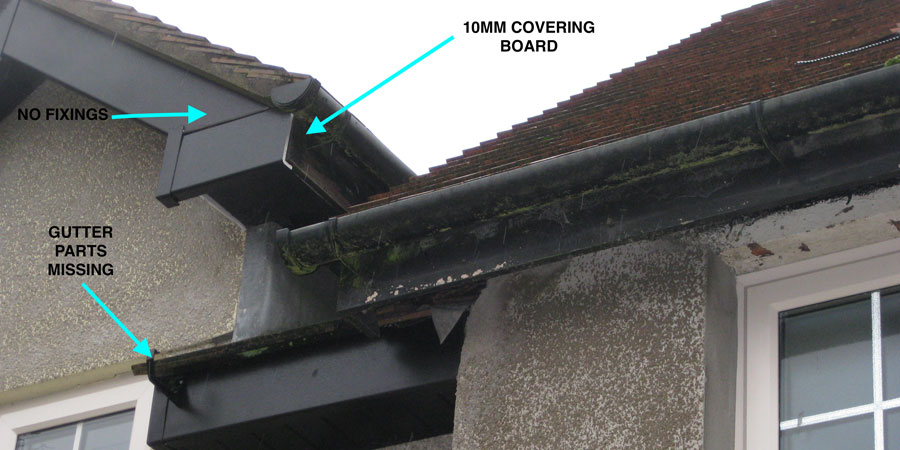 As you know we specialise in all things roofline. Fascia, soffits and gutters play a huge role in protecting your roof and keeping the elements out of your home.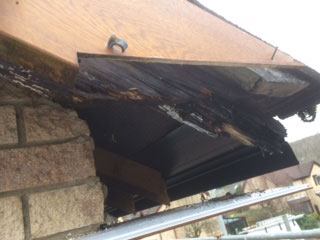 What shocks us- on a regular basis- is the number of customers that call us in to put right- terrible jobs carried out by other companies.
The construction industry has made great strides in improving standards over the years, but, it seems, not enough has been done.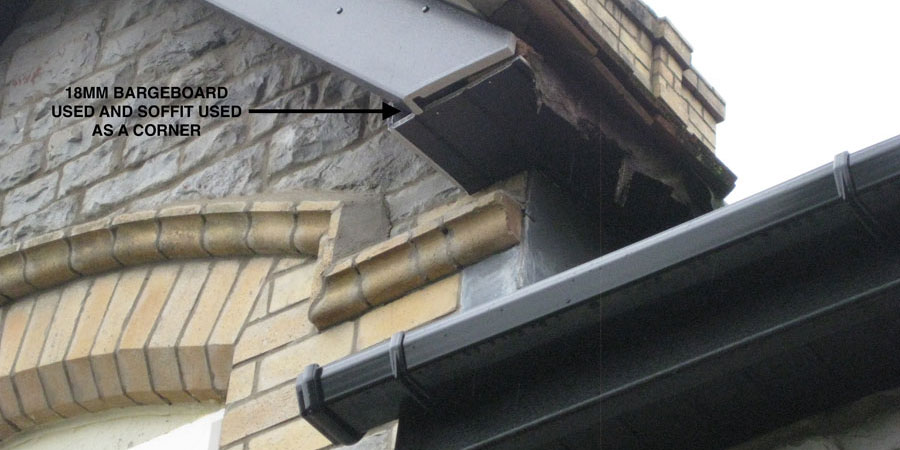 We still see shocking examples of poor workmanship, quick cover overs and poor or wrong products used. In the last month we have been called in to completely remove installations carried out by other companies. We have then had to put right the damage they have done and then start again- using the right products, installed by fitters that are experts. Shocking!!!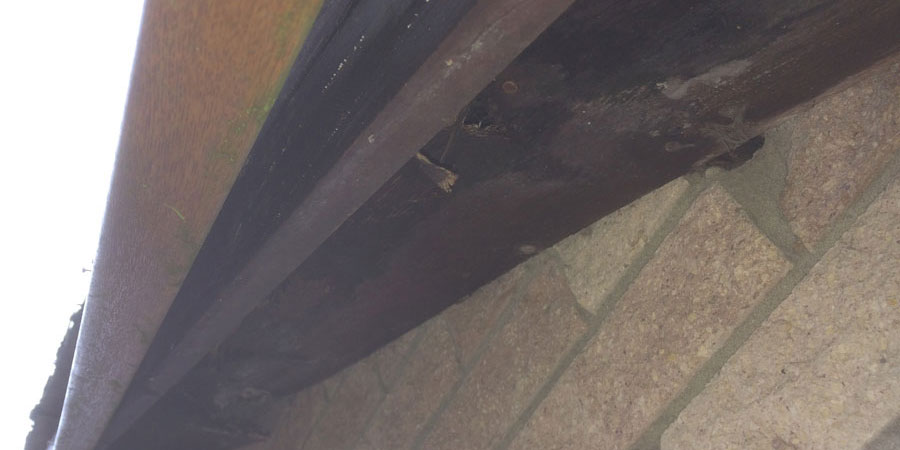 This is not a job for amateurs! This is your roof- pretty important we are sure you would agree!
Not only have these customers paid thousands of pounds to have their fascia and gutters fitted- they have then had to pay again to have it all taken off and put right. This is devastating and totally avoidable if the right checks are made when choosing a company to carry out your roofline installation.
Without question- the best way to carry out a roofline installation is to strip all the old roofline away.
Expose the roof timbers
Check for damage/rot and repair. This is vital- how can you possibly know that the new roofline is being fixed to sound roof timbers if you cant see them?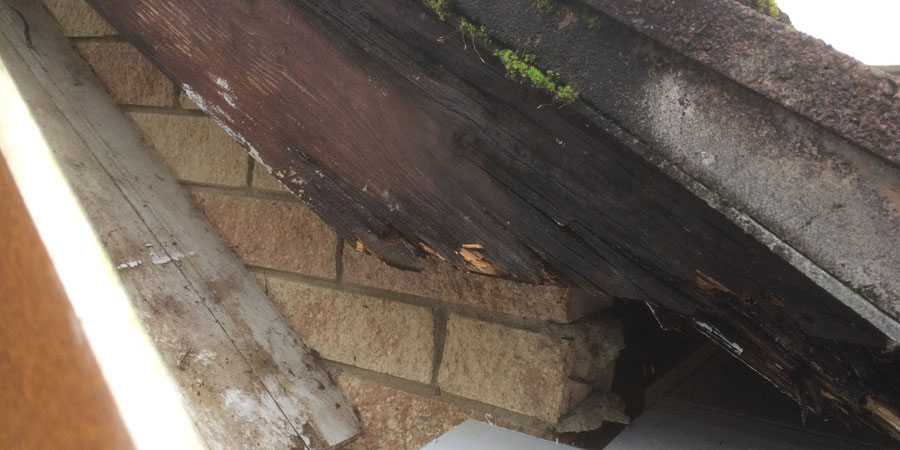 Ventilation should be incorporated
An eaves protection tray should be installed if possible to ensure that the ends of the roof are properly protected and rainwater is guided into the guttering.
Replacement products should be used (Not thin covering products).
You should ask to see work that the company has done.
Check how long they have been established.
Do they have landline telephone numbers?
Can you see genuine customer testimonials?
Are they properly insured?
What do they do with your waste? Are they registered waste carriers?
Can they spot potentially hazardous materials (like asbestos) and are they able to deal with it legally.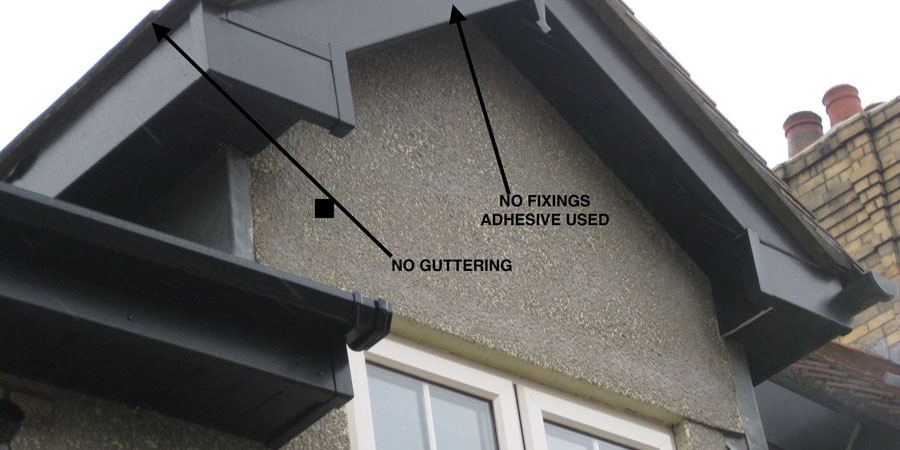 Are the fitters properly qualified?
Whilst roofline installation is a trade in itself- a good knowledge of roofing is needed. This is not job for double-glazing installers unless they have a solid knowledge of roofing.
Do your research- ask questions- get everything in writing.