How we replace roofline
We don't take shortcuts and cover over existing wooden fascia with capping board- here is how we do it properly.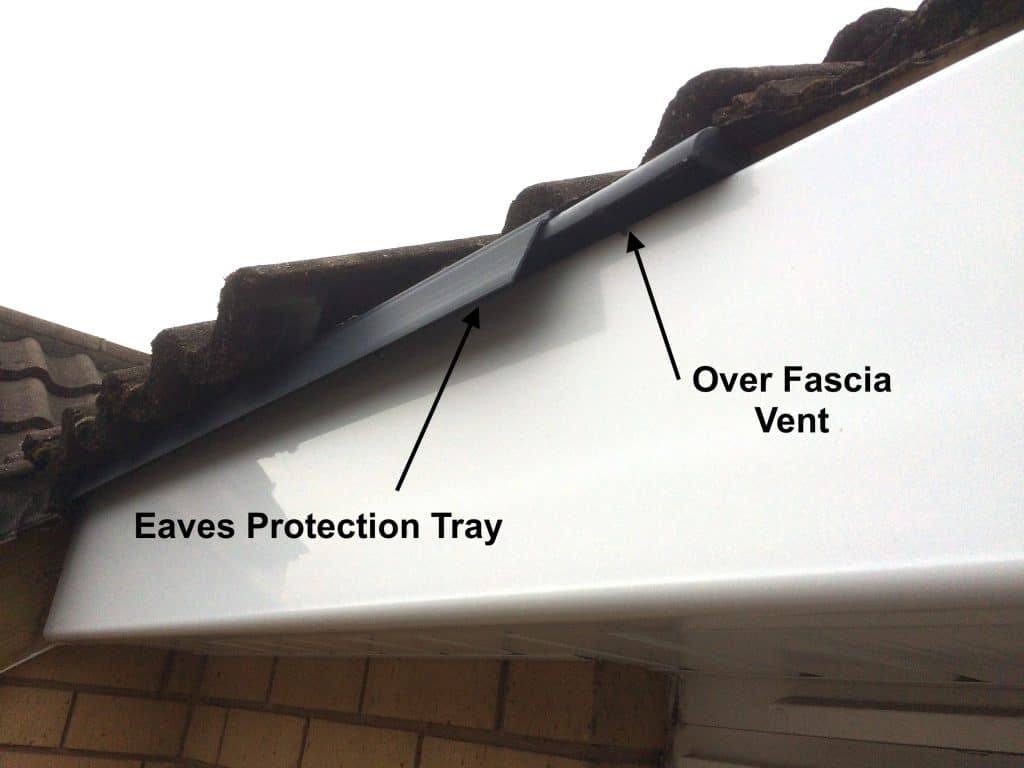 We will remove all of the existing fascia boards, soffits, and guttering. We will repair any damage to the rafter feet to ensure a solid fixing for the new products.  An eaves protection system will then be installed where applicable. This is a rigid plastic tray that sits under the first row of tiles and bends down outside the tile to guide rainwater into your new guttering.
We will then install new replacement 18mm thick fascia board. This would include the installation of an over fascia vent system should it be necessary. (This is a linear vent that sits on top of the fascia board and under the tiles/slates). This is the standard applied to all new builds and will ensure that the attic space is ventilated correctly as far as the roofline is concerned.
A thorough job with no shortcuts- ensuring that your roofline will last for years and years to come.